What Sort Of Punter Are You?
Nutshell Summary:
Best in Lay Win Market "3.00 to 3.60"
First a little history on the software.
As the name implys it is a software that produces selection in the UK and Ireland horse racing.
We released this software in 2012, and it sold very well, now we have re released in a way that the software now works in a matter of seconds, so that you can get the selections fast and then place the bets and get on with your day.
What does Laying mean?
These selections are to be bet to LOSE (Laying) we expect these horses to lose the race (not come first). So a winning bet for us is a horse that runs 2nd or worst.
Yes I know that sounds really simple, but for those that have ever bet this way will agree that is it no so easy, because when you get it wrong you get wacked in the wallet. See you lose more than you stake.
Essentially, you are the bookie you are taking the horse on to run poorly. The trick to laying is two fold. One, find horses that the public think will win, and lay them, and get it right (That is the softwares job).
READ ON>>>>>>>
this takes less that 5 minutes each day!!!
In the Win Laying market using Laying Game Selections.
Is the Selections at Betfair SP from 3.00 to 3.60
As at 31st May, 2015 after 54 weeks:
All Staking is level Staking.
You will see June and July were very good for us last year (2014).
Updated Version May, 2015
Now export selections in
Both Bet Engine and
Now available in Bet Sender format to export:
The above graph shows the day by day .
Staking £10, uses a lot more money, than Liability of £10.
In fact if you used the same amount of money, liability staking is doing better.
That is why we use RTR (Return on Risk) indicator, see below for full explanation.
HOW TO USE THE SELECTIONS.
Win Laying, the Risk to Reward is a lot higher and will require a bigger bank, if you staking £10 per bet. As mention if you are placing all bets at once you will need a £2000.00 bank.
Win Laying with the Liability at £10 per bet, and placing all bets at once you will need a £500 bank.
Bank Requirement:
We state £2000 however the reason for such a high bank is because, if you want to place all bets at Betfair SP before racing starts, Betfair quantantine that money, and you can not cancel.
So if we have like on big days and Saturday upto 30 bets, then at £40 liability, then that is £1,200 that Betfair will lock up.
However one other problem using Betfair SP, is you can only limit the top odds and not the bottom one, which is no good here are we don't want to bet the selections that start under 2.00. Read below on bots.
In the UK the minimum Betfair SP liability is £10, in Australia it is $30.00
Now if you want to use this strategy, WIN 2.00 to 10.00, then you have three choices.
1. Follow the races and place the lays as the races are about to start, great if you have time.
2. Place the bets before racing starts and use the current prices,. Problem horses that win races often shorten in price, so you will be taking higher odds if you bet early on a lot of your losing lays. Not good.
3. Use a Bot, they are now easy and inexpensive. I am using Bet Engine at present very reasonable price, and really quick to place the bets for the day (under 5 mins to do 30 selections).
With Bots, you can use a very small bank, as the money comes out just before the race (I use 20 seconds) and I don't use sp, I take the price 20 seconds before the off.
Plus you can try it for FREE.
Grab the ebook for Bet Engine setup Click Here
Bet Engine: Click Here
Plus there is Grey Horse Bot.
GreyhorseBot: Click Here
PLACE LAYING
Previously we have suggested Place Laying However with small fields,
lots of Non Runners we have suspended this option.
We are still monitoring it and if we see it improving, it will be shown on the results page.
These two odds ranges are now doing well after that dip in August and September 2014
1. Staking over liability risked £1,574 more to make the extra £196. The RTR on staking was 14.00% which is great but not as good as 16% that liability returned.
RTR of 16% means for every pound we risked we rerturned a 16p profit.
2. Liability Staking 5 more winning days, and that is always good, plus if you look at the top graph you will see went it had a losing day it was less.
So if you are going to play in the Place Lay with laying game selections, then use liability staking.
Bank requirement, with a bot or following the races would be £200, or £500 with placing all bets early (not recommended.)
Recommended Bots to use for Laying To staking are:
GreyhorseBot: Click Here
Grab the ebook for Bet Engine setup Click Here
Bet Engine: Click Here
Video Below shows how easy it is to use Bet Engine with Laying Game.
How to import the Laying Game csv into the Bet Engine.
Takes a minute or two only.
That is the best way to use the Laying Game Software.
From Last night
And Dave has never layed a horse before yesterday:
The Price is for 12 months access,
Next 50 15 copies
are at the reduced price of
£69.99
One licence per PC.
£59.97
XMAS Special Price
£29.97
12 Month Licence
Click Here to Download Today, at this INTRODUCTION PRICE!
This software is for personal use only, and can not be used for a tipping or selection service, if you can not agree to that please don't buy it.
This software is uniqued keyed and can not shared, it is locked to the computer it is downloaded on to. So please only download it onto the computer you are going to use it on.
If you don't accept this offer where will you be with your punting in a month from now?
2015© www.racinghorsesoftware.com
Steve Davidson © 2014-2015
Refund Policy

We, as a merchant, provide both products (goods) and services (information) to our customers.

Unlike companies that provide a tangible product that can be returned for a refund, our product is information. It can be used immediately upon viewing, and there is no product to return. Once a service has commenced, there can be no refund. Our services are the absolute best we can make them. Just as with the Stock Market, our customers must recognize that the information cannot be guaranteed, and that past performance is not a promise of future results. What is guaranteed is that each and every customer will receive the service that was purchased in full.
If merchandise or products are ordered through a Direct Mail advertisement or via the Internet, the guarantee, if any, is included in the mailing, promotion or service description. Our advertising will also include the terms and conditions for refunds on any books, publications and/or systems purchased.
Cheers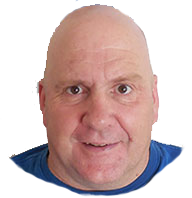 Steve Davidson